Brian Lund, Athletic Trainer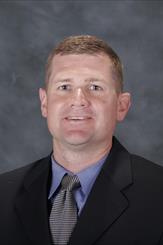 Brian Lund joined UW Sports Medicine Staff in the summer of 2012 and provides athletic training coverage for the UW football team. Prior to his time at Wisconsin, Brian served as an athletic trainer at Indiana University for 8 years working with football and at Buena Vista University in Storm Lake, Iowa for 5 years.
Brian received his masterís degree in kinesiology from Indiana University in 1999 and his bachelorís degree in exercise and sports science from the University of Wisconsin Ė LaCrosse in 1998.
Lund is a State of Wisconsin Licensed Athletic Trainer and a certified member of the National Athletic Trainersí Association. Brian and his wife Melissa reside in Waunakee with their twin daughterís Anna and Madelyn.