Karla Horsfall, Nutritionist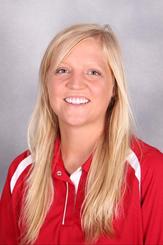 Karla Horsfall is in her third year as the sports nutritionist for the Badgers. In her current role, Karla oversees the day to day operations of the Performance Nutrition Program which includes nutrition education for all student-athletes, individual nutrition counseling, and coordinating the supplementation program.
Karla is a Wisconsin native. She attended the University of Wisconsin – Madison where she graduated in 2009 with a degree in Dietetics and is receiving her RD certification through Iowa State University. As an undergraduate, she worked as a nutrition student in the sports medicine department for three years.