BADGER BASKETBALL BOOSTER, INC.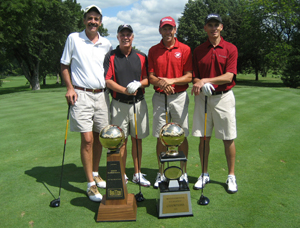 Bo Ryan Golf Classic
Members of the Badger Basketball Boosters are invited to join Coach Bo Ryan and his staff at the Nakoma Golf Club for the Bo Ryan Golf Classic. This event takes place in August, and features a shamble format. Dinner, program and golf prizes wrap up the day.
For more information on this event, or for information about the Badger Basketball Boosters, please contact Laura Strang at 608-265-6161 or email ljs@athletics.wisc.edu