Andy Winterstein, Athletic Training Curriculum Director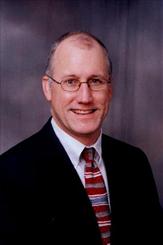 Andrew P. Winterstein is in his 25th year at the University of Wisconsin – Madison. Dr. Winterstein serves as the program director of the CAATE accredited undergraduate Athletic Training Education Program. He holds an appointment as an associate clinical professor in the Department of Kinesiology and has coordinated the athletic training education efforts since 1999. Andy provided clinical care as part of the athletic training staff in the Division of Intercollegiate Athletics for 14 years, including 13 seasons with the men's basketball program, before moving over to direct the AT education program. A 1984 graduate of the University of Arizona with a bachelor of science in secondary education and biology, Andy has had a variety of athletic training and educational experiences.
Prior to his appointment at UW – Madison in August 1986, Andy was a graduate assistant at the University of Oregon in Eugene. At UO he studied applied physiology and athletic training. In 1994 Andy received his doctorate in educational administration with an emphasis in higher education and sports medicine related issues from the UW – Madison. Dr. Winterstein's academic interests include studying emerging technologies and their use in athletic training instruction, medical humanities, and the scholarship of teaching and learning. His papers and abstracts have appeared in the Journal of Athletic Training, Athletic Therapy Today and Athletic Training and Sports Health Care. He has been privileged to make numerous professional presentations.
As a certified member of the National Athletic Trainers' Association since 1985, and certified member of the Wisconsin Athletic Trainers' Association, Dr. Winterstein is active in many aspects of athletic training. He serves as a reviewer for the Journal of Athletic Training, is on the editorial boards of the Athletic Training Education Journal and Athletic Training and Sports Health Care, and is a member of several state, regional, and national committees. Dr. Winterstein was recognized in 2007 with the WATA Outstanding Educator Award and in 2008 received the GLATA Outstanding Educator Award. He is the author of The Athletic Training Student Primer: A Foundation for Success and a co-author of Administrative Topics in Athletic Training: Concepts to Practice; both are published by Slack, Inc.
In his spare time, Andy enjoys fly fishing, fly tying, reading, and writing. He resides in Madison with his wife, Barb.