Bob Williams, University Ridge/Kellnere Club Manager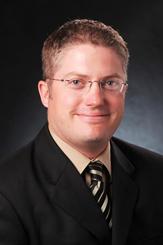 Bob Williams is the Food and Beverage Manager at University Ridge Golf Course. His duties include everything from preparing the annual budget, human resource development, customer service and inventory control to bartending and cooking. He is also the manager of The Kellner Club, a fine dining restaurant located within the Kohl Center. On football Saturdays he manages the 7th floor Varsity Club at Camp Randall, which serves food and libations to over 300 people.
Bob is a native Madisonian and attended the University of Wisconsin Madison. He has worked for the UW Athletic Department since 2004. Bob has his restaurant management certification and his operatorís license from the State of Wisconsin. He has more than 20 years of experience within the food and beverage industry, beginning as a busboy at the age of 15 progressing through cooking, sales and finally management.