Laura Reitenbach, Assitant Catering Manager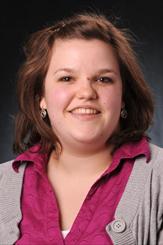 Laura Reitenbach is the Assistant Catering Manager for UW Food & Beverage. Laura began working for the Food & Beverage Department as a student, where she worked as a club seating server and bartender throughout her undergrad. After graduation Laura stepped in as a beverage assistant and Buckingham Club manager before moving in to her current role as Assistant Catering Manager.
Laura attended the University of Wisconsin- Madison earning a Bachelor of Arts degree in history.