Kristen Beckett, Suite Services Manager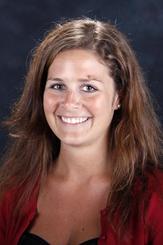 Kristen Beckett joined UW-Athletics in August 2011 as the Beverage and Club Seat Manager. Since then, she has moved into a new position as Suite Services Manager where she oversees the Day to Day and Game Day Suite operations at both Camp Randall Stadium and the Kohl Center. Kristen also oversees all staff training, game day preparations as well as staffing concerns.
Kristen comes to us with a Bachelor of Science degree from the University of Wisconsin–Madison. She spent most of her undergrad working in the Food and Beverage department at a local golf course and also worked in a Customer Service position in Madison before joining UW-Athletics. Kristen is SafeServ trained in the safe and proper handling of food products.