Marija Pientka, Senior Associate AD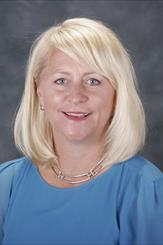 Marija Pientka was named a Senior Associate Athletic Director and member of the senior staff in 2015, after serving as Associate Athletic Director from 2006, and in a number of capacities since joining the athletics staff in 1998.
Pientka's duties at Wisconsin currently include supervising menís and womenís tennis and menís and womenís golf. In addition, she has oversight of technical services, University Ridge Golf Course, the spirit squads and marching bands. Pientka coordinates the departmentís strategic planning and certification process. She also represents the UW with the Big Ten Conference Sports Management Council.
Prior to her current appointment, Pientka led a number of revenue generating areas including development and ticketing. The development and ticketing teams successfully developed and launched a number of new initiatives which positively impacted the Divisionís financial plan.
During her time leading Wisconsinís development efforts, both gift dollars and number of donors saw unprecedented growth. Gift dollars increased from $4.5 million in 2000 to an all-time high of $31 million in 2012 and the number of athletics donors increased from 7,400 to over 15,000 donors.
She led the effort to develop and launch the Badger Fund, the departmentís first-ever comprehensive annual fund program which now generates over $11 million annually for student-athlete scholarships. Additionally, Pientka was integral in initially developing and marketing Wisconsinís 108 luxury suites and 1,000 club seats, which have maintained sold out status since their inception and generate $9 million annually. Pientka successfully lead the capital campaigns which secured over $110 million in private gifts for the construction or renovation of athletics facilities such as the Camp Randall Stadium, LaBahn Arena, Student-Athlete Performance Center, Heritage Hall, Golf Training Center, Goodman Softball Training Center and Porter Boathouse.
Pientka currently serves as a member of the NCAA Division I Tennis Committee, and is Past President of the National Association of Athletic Development Directors (NAADD). She previously served on the Board of Directors for the National W Club, the UWís letterwinners organization.
Pientka is active in the Madison community, currently serving on the Board of Directors for the Preschool of the Arts. Previously, she served on the Board of Directors for the local chapter of the Executive Women's Golf Association.
Pientka began her career in athletics administration as an undergraduate at Wisconsin, serving as a student assistant in the athletic communications office. She then served a two-year stint as a communications intern at the Big Ten Conference.
A graduate of UW with a bachelorís degree in journalism, Pientka returned to Madison in 1997 to serve as an athletics development director and was then promoted to assistant athletic director for development in 2002.
One of UWís most accomplished tennis players, Pientka was an all-America and one of only four Badgers to be a four-time, first-team All-Big Ten selection in tennis. She earned Academic All-Big Ten honors three years and currently ranks seventh in career singles wins and third in career doubles wins at Wisconsin.
Pientka and her husband, Jim, reside in Middleton, Wis. They have two daughters: Sophia and Alea. Pientka is also stepmother to Jimís two children: Jack and Jessica.