Brian Lucas, Director of Athletic Communications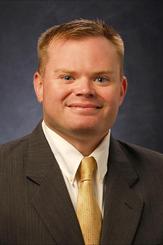 Director of Athletic Communications
BML@athletics.wisc.edu
Office: (608) 263-5052
Sports Contact: Football
Brian Lucas was named UWís Director of Athletic Communications in 2009. Now in his 15th year with the Athletic Communications Office, he has served as the main football media contact since 2008.
Lucas spent the previous seven seasons as the primary menís basketball contact. During that time he also assisted in media relations for football and served as the editor of both the football and menís basketball game programs. Both programs received national honors from CoSIDA (College Sports Information Directors of America) during his time as editor.
As the primary contact for menís basketball, Lucas handled publicity during one of the most successful periods in program history. The Badgers won five Big Ten titles (three regular-season and two tournament) during his seven seasons and advanced to the NCAA tournament every year. In 2006-07, the team was ranked No. 1 in the country and produced its first first-team All-American (Alando Tucker) since 1950.
As an intern at the UW, Lucas was responsible for several varsity sports during his first two years, including menís soccer and track. Prior to coming to Wisconsin, Lucas worked one year as an intern in the Marquette Sports Information Office.
Lucas is a 1998 graduate of Notre Dame, where he earned a B.A. in English and American Studies. He worked for three years in the Irish Sports Information Office. The Oceanside, N.Y., native lives in Middleton with his wife, Christine, and their daughter, Cayla.