Jason Holtman, Assistant AD for Academic Services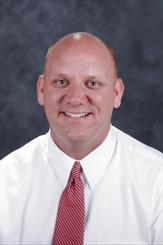 Jason Holtman was named the Assistant Athletic Director for Academic Services at the University of Wisconsin in August of 2011. Holtman oversees the day-to-day operations and staff of the Office of Academic Services.
Holtman came to Wisconsin after serving as the Associate Athletic Director for Academics and Student Development at Central Michigan University (CMU) from 2007-11. While at CMU, Holtman provided athletic academic services and Life Skills programming for over 400 student-athletes. He served as the sport administrator for the CMU baseball program and was a member of the senior management team. Holtman was the primary academic advisor for baseball, menís basketball, wrestling and softball. He also assisted in certifying initial eligibility.
Prior to CMU, Holtman spent five years (2002-07) as an academic counselor at the University of Illinois where he worked directly with menís basketball, womenís basketball and wrestling. At Illinois, Holtman hired, trained, supervised and scheduled monitors for the Irwin Academic Services Center, while also supervising the graduate assistants in the department.
Holtman also served as the Assistant Director of Academic Services at both CMU (1999-2002) and Indiana State University (1995-99), after completing an academic services internship at Rice University. He earned his masterís degree in recreation and sport administration with a concentration in counseling from Indiana State in 1998, and completed his bachelorís degree in sport management from Bowling Green State University in 1994.
Holtman is an active member of National Association of Academic Advisors for Athletics (N4A). He currently is a core member of the Strategic Planning Committee. Holtman was on the N4A Board of Directors as the 2011-12 Region III Director.
Holtman and his wife, Jodie, reside in Oregon with their son Bryce and daughter Avery.