Barry Fox, Director of Facilities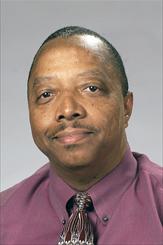 Barry Fox has been the Director of Facilities at the UW Athletics Department since 2004
Fox has played an integral role in numerous capital projects in athletics in recent years, including the $110 million renovation of Camp Randall Stadium in 2005, the Student-athlete Performance Center, as well as renovations to the McClain Center.
He also has had a hand in additions like Heritage Hall and the weight room and academic center in the Kohl Center. His duties have included day-to-day major capital project construction management responsibilities for athletics in the construction of: Porter Boat House, LaBahn, Golf Training Center, and Softball Training Center.
In addition to the capital projects, Fox is responsible for the oversight of daily operations, including custodial services, crafts and buildings/grounds operations. Fox and his staff not only maintain a clean and safe environment in athletic facilities, they also prepare for and help execute the hundreds of events that athletics hosts each year. Annually the department hosts over 500 events that draw more than 2 million people to athletic facilities and grounds.
He was honored as one of just five recipients of the UW-Madison's Classified Employee Service Award (CERA) in 2009. In 2010, he was honored by the UW football team with the Captains Cup, as award presented annually to an individual, other than a player or coach, who has shown tremendous dedication and unselfish commitment toward the betterment of the football program. The recipient is selected by the head coach and team captains.