Justin M. Doherty, Senior Associate AD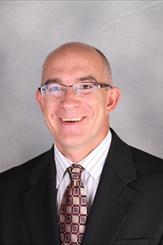 Justin Doherty was promoted to senior associate athletic director for external relations in 2015 after serving nearly four years as associate athletic director for external relations. He oversees athletic communications, video services, marketing, Web site services, facilities branding and is liaison to the Big Ten Network and trademark licensing. In addition, he serves as sport administrator for the UW men's basketball program as well as the men's and women's soccer programs. Doherty has also overseen UW's ticket office, served as liaison to Badger Sports Properties and served as sport administrator for men's and women's track and cross country. Prior to his most recent administrative appointment, he served as assistant athletic director for communications (2006-08), director of athletic communications (2001-05) and associate sports information director (1994-2000) at Wisconsin.
Doherty was the day-to-day public relations contact for the Badger football program from 2001-07. During that time, Wisconsin played in six bowl games and Doherty promoted five Badgers who became finalists for major national awards, including Joe Thomas, the 2006 Outland Trophy winner. In his role as associate SID, Doherty was the primary publicist for the Badger men's basketball team (including the program's trip to the 2000 Final Four) and was the secondary contact for the football program during a period in which the Badgers won back-to-back Big Ten and Rose Bowl titles. Doherty was the sports information director at North Dakota from 1992-94 and was an assistant SID at Northern Michigan from 1990-92. He was the media relations contact for the Wildcats' 1991 NCAA Division I hockey national championship team.
Doherty managed the long-track speed-skating venue's media workroom at the 2002 Salt Lake City Winter Olympic Games and was media coordinator for the 2006 NCAA Men's Frozen Four held in Milwaukee, as well as the 2008 NCAA Men's Hockey Midwest Regional in Madison. Doherty earned a B.A. in journalism from Michigan State in 1988, and a master's degree in journalism from Wisconsin (Madison) in 2003. He has participated in both the Sports Management Institute and the Division IA Athletic Directors Institute. He also serves on the board of directors of the Greater Madison Convention and Visitors Bureau.
Doherty has been a member of the College Sports Information Directors of America since 1990. He is in his 10th year as a member of the CoSIDA Board of Directors and served as the organization's president in 2009-10. This June, Doherty was inducted into the CoSIDA Hall of Fame in 2013. He was the recipient of CoSIDA's 2011 Arch Ward Award, which goes to someone who has made an outstanding contribution to the field of college sports information, and who by his or her activities, has brought dignity and prestige to the profession. He earned nine CoSIDA awards for excellence in publications. Doherty was the 2008 Scoop Hudgins Outstanding SID Award winner.
Doherty has authored four books about Badger football, including: "Tales From the Wisconsin Badgers," a collection of short stories about Wisconsin football; "The Wisconsin Football Vault" (with Vince Sweeney and Pat Richter); "The Dayne Game: Ron Dayne and the Greatest Day in Wisconsin Football History;" and "What It Means To Be A Badger," a collection of first-person remembrances from Badger football greats.
A native of Southfield, Mich., Doherty and his wife, Martha, have a daughter, Erin