Walter Dickey, Deputy Athletic Director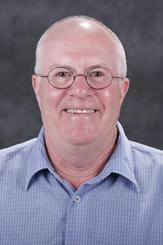 Walter Dickey, who retired from a lengthy career as a member of the faculty of the UW-Madison Law School, was named Deputy Athletic Director on July 6, 2015. The former chair of the UW Athletic Board will serve as a member of the athletic department's senior staff.
Dickey's duties include oversight of compliance, liaison to the UW Athletic Board, legal affairs/risk management, NCAA athletics certification, external government relations and the Big Ten Sports Management Committee.
Dickey was a faculty member of the UW-Madison Law School from 1976 until his retirement in the summer of 2011. He was the Evjue-Bascom Professor from 1997-2007, when he was awarded the George H. Young Chair. He served as the faculty director of the Remington Center for Research, Education and Service in Criminal Justice from 1975 until his retirement. Now staffed by 17 full time clinical faculty, the Center includes projects in Restorative Justice, Appeals, Legal Assistance to the Institutionalized, Prosecution, Defense, Innocence, Family Law and Economic Justice. The Center has provided thousands of law students with the opportunity to provide service, do research and gain experience in criminal justice.
Dickey led the then Division of Corrections from 1983 to 1987, and in an earlier leave of absence from the Law School, drafted its Administrative Rules. He has been a member of the American Law Institute since 1989, and chaired the Governor's Task Force on Sentencing and Corrections which reported in December 1996. He was a member of the Executive Sessions on Sentencing and Corrections, sponsored by the U.S. Dept. of Justice.
He chaired the UW-Madison Athletic Board from 2005-11, and was a member for eight years. While on the board, he served as the UW-Madison Faculty Representative to the Big Ten, WCHA, and NCAA.