John Dettmann, Director of Performance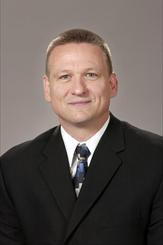 John Dettmann was named the Director of Performance in July of 2015. In this new role, Dettmann will advance elite performance programming for UW athletics, serve as a departmental resource for student-athletes in their fueling and recovery, and assist with the selection and management of performance related technologies.
Prior to his latest appointment, Dettmann served as the Director of Strength and Conditioning for the Department of Athletics in 1990 - 2015. His duties included oversight of the strength and conditioning programs and facilities for all Badger athletic teams. He also was the driving force behind the development and oversight of a department wide Performance Nutrition program for all student-athletes.
A long-time member of the department, Dettmann served as the head football strength coach for the Wisconsin football team for 20 years. During his tenure, the Badgers played in 13 bowl games and won three Big Ten titles along with three Rose Bowl Championships.
Prior to coming to Wisconsin, Dettmann worked in administration at the Houston (1984-86) and Ft. Lauderdale, Fla., (1988-89) YMCAs. Dettmann earned his B.S. degree in corporate fitness from UW-Oshkosh.
At UW-Oshkosh, Dettmann was an honorable mention All-American, team MVP and athlete of the year as a senior wide receiver. He signed a free agent contact with the Green Bay Packers in 1982. He was inducted into the UW-Oshkosh Athletic Hall of Fame in 1993. Honored as the UW-Oshkosh Alumni of the Year in 1994, and recently received the UW-Oshkosh Russ Young Leadership and Achievement award for 2015.
Dettmann and his wife, Janet, have one daughter, Jordan.