Message from the Director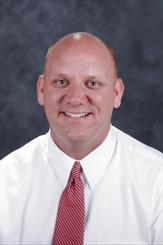 Welcome to the Office of Academic Services website. As our mission states, our staff is responsible for providing student-athletes, through an enriching environment, the maximum opportunity for academic achievement. The University of Wisconsin - Madison is one of the nation's top 10 public institutions, and we work to continue the tradition of excellence through supporting our student-athletes in their academic endeavors.
The Office of Academic Services (OAS) staff members have a wealth of experience and knowledge and offer guidance in course and major selection, tutorial services, career and personal development, and learning strategy improvement.
We monitor eligibility and academic progress consistent with University, Big Ten, and NCAA rules and regulations through a partnership with coaches, faculty and staff, compliance personnel and our administrators.
Our team is committed to supporting the educational aspirations of our 750 plus student-athletes, providing outstanding services and an environment that allows our student-athletes to be as successful as possible. From their transition as first-year students to the time they graduate, we strive to ensure our student-athletes have the maximum opportunity for academic and personal success.
In January, 2014 we opened the state-of the-art Fetzer Center for Student-Athlete Excellence, which houses the majority of OAS staff, a computer lab, study space and tutorial/study rooms, as well as the Offices of Student-Athlete Development and Community Relations. This facility is now the hub of student-athlete life outside of the playing and practice areas. It is definitely an exciting time to be a Badger!
Please take the time to navigate through our website and when you are on campus, feel free to stop by the Fetzer Centers located in the Student-Athlete Performance Center at Camp Randall Stadium and at the Kohl Center.
On Wisconsin!
Jason Holtman
Assistant Athletic Director for Academic Services